TECHNICAL SPECIFICATIONS
AVAILABLE OPTIONS:
Channel blocker
Container upside down or fallen sensor
Floor loaded pre-feeder with integrated controls
Hopper level control system with tower lamp
Industrial PC, Windows 10 (21CFR Part 11 Compliant)
Static eliminator bar
Dual counting heads are available
Tablet Inspection Vision System (OEM)
MACHINE LAYOUTS: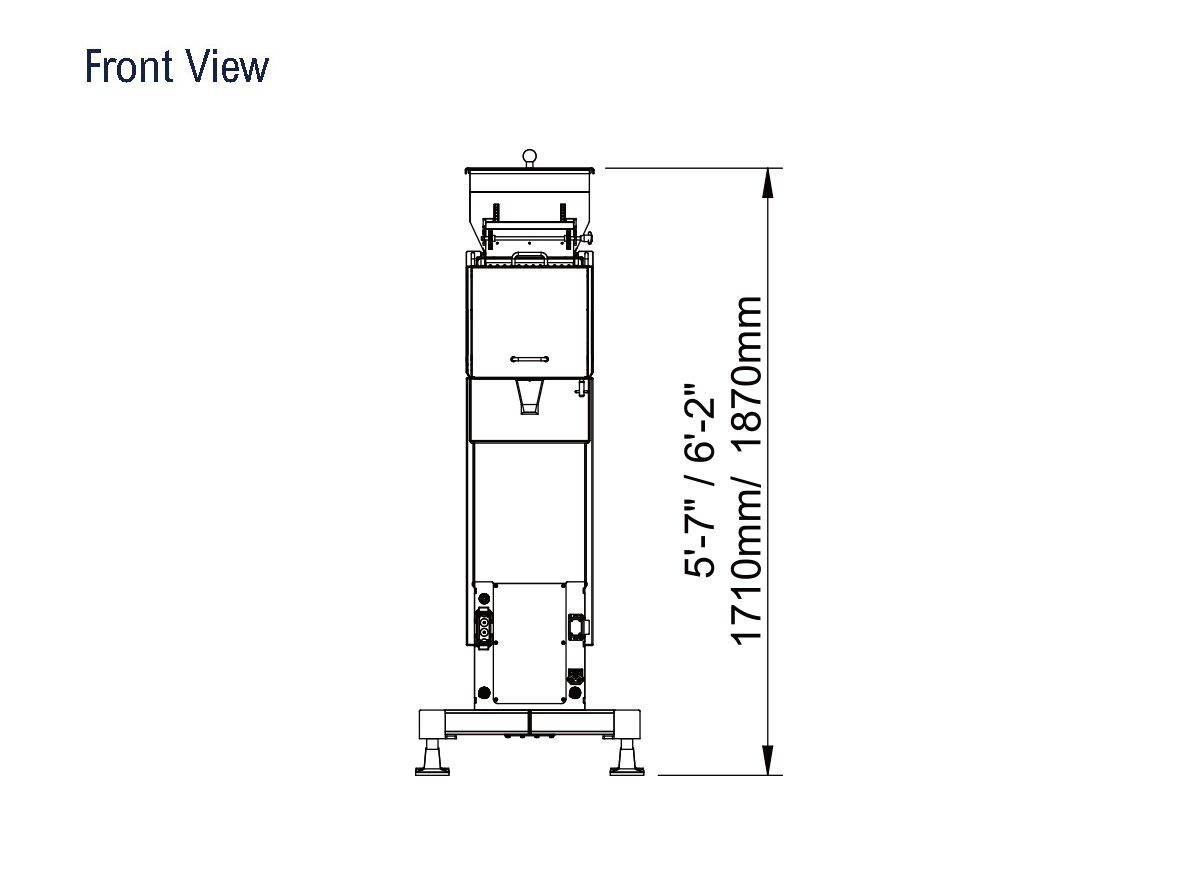 ---
The dimensions shown are for standard machine. The conveyor can be extended: the length may vary based on selected options. This machine can run independently or be integrated into an automated packaging line. All CVC equipment is covered by a one-year par ts warranty. Full Warranty details are included in our equipment proposals or can be found on our website.
---
The machine comes standard with an automatic dust compensation system, dual vacuum ports, product count verification, and reject. The 1220CS can be setup to run one bottle using all 12 channels or two bottles using 6 channels for each bottle. Options include hopper level control with tow er lamp, upside down bottle sensor, static eliminator bar, channel blocker, and floor loaded tablet pre-re-feeder.