TECHNICAL SPECIFICATIONS
AVAILABLE OPTIONS:
C70 Hot Stamp (Lot/Date Coding)
Missing Hot Stamp Imprint Check
Integrated Thermal Printer (Lot/Date, Bar Code and Graphics)
Dataflex or Similar Lot/date Code Printer
Clear , Metalic or Color Label Sensor
Product Loader
Adjustable Tilt for Tapered Bottles
Custom made Wrap Station
Automatic Vertical Stand-up Accumulation System
Camera Detection (OCV System)
Missing Label Detection System (UV)
Rejection System
Rejection System Verification Check
3-Color Tower Stack Light
21CFR Part 11 Compliance
OPC UA for Data Collection
MACHINE LAYOUTS: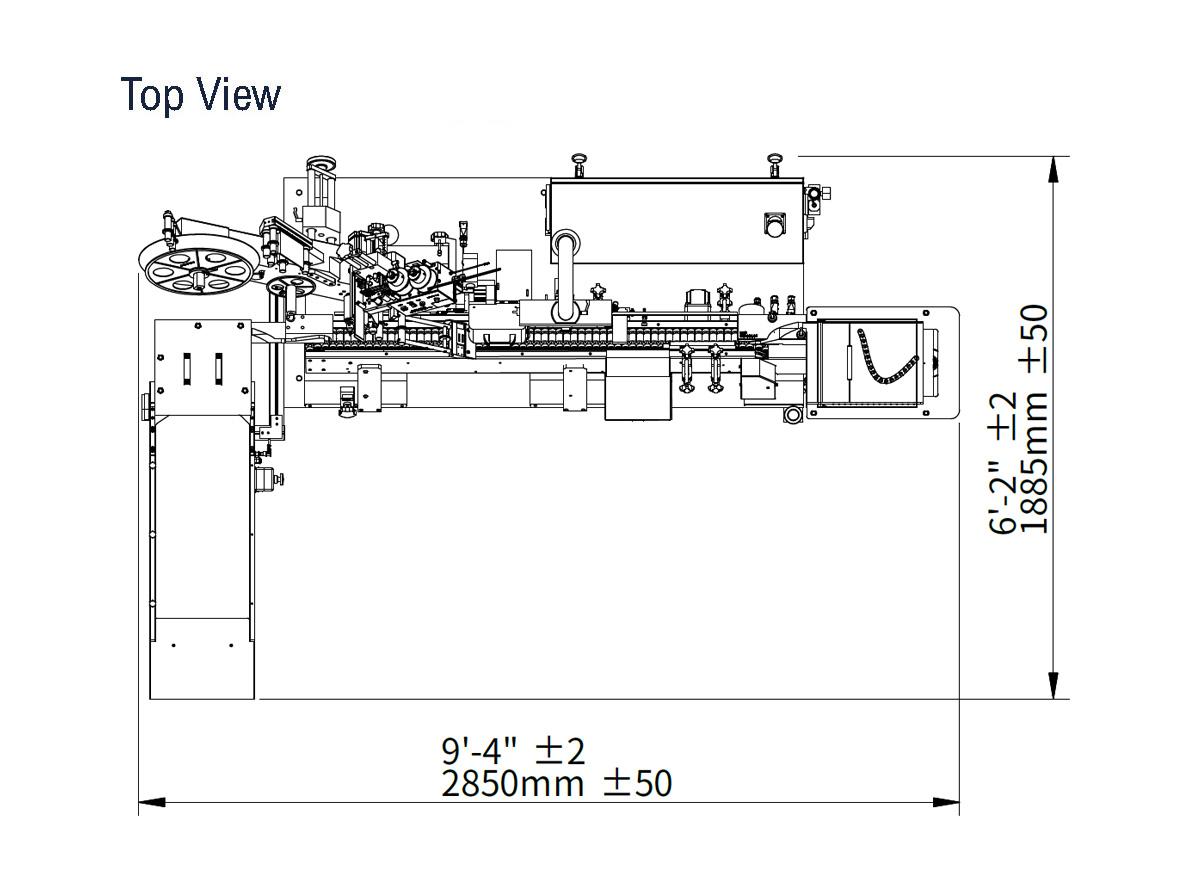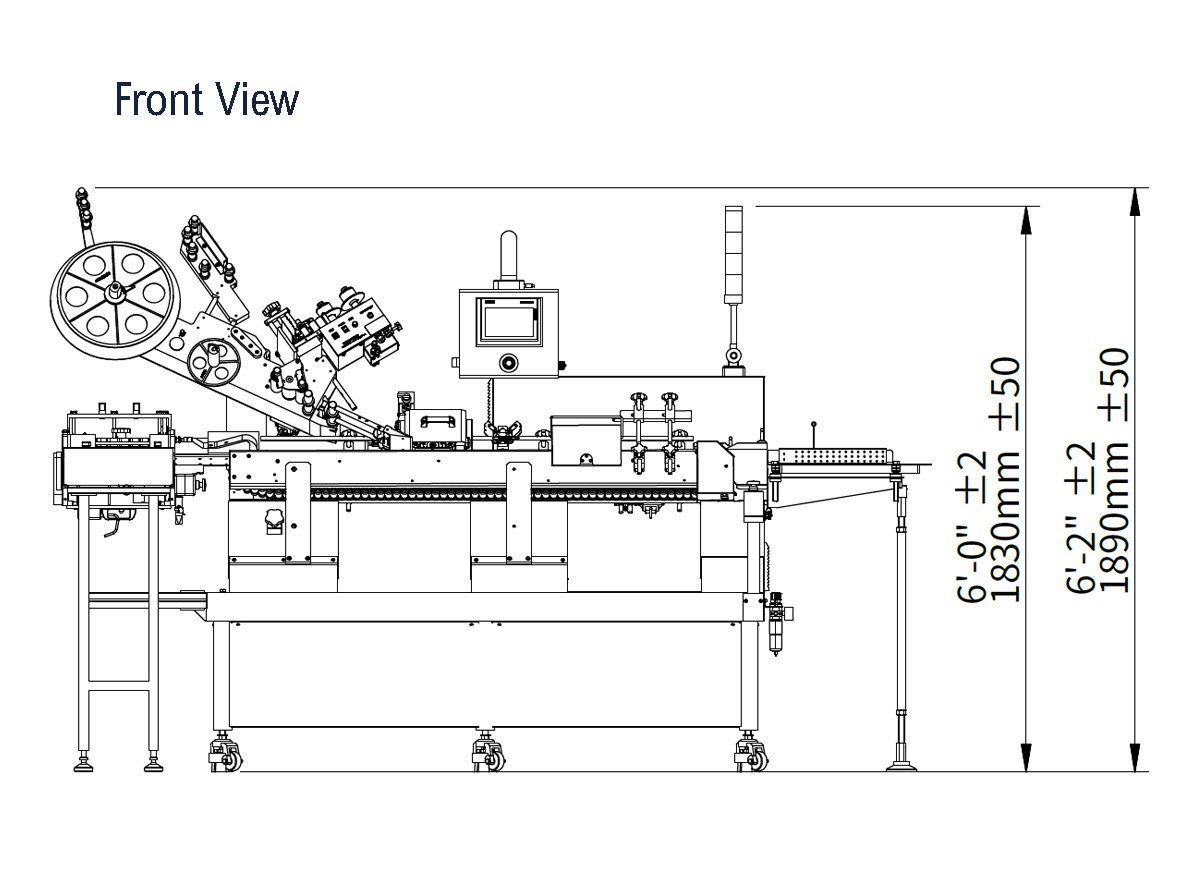 ---
The dimensions shown are for standard machine. The conveyor can be extended: the length may var y based on selected options. This machine can run independently or be integrated into an automated packaging line. All CVC equipment is covered by a one-year parts warranty. Full Warranty details are included in our equipment proposals.
---