TECHNICAL SPECIFICATIONS
AVAILABLE OPTIONS:
C60 Hot Stamp (Lot/Date Coding)
Missing Hot Stamp Imprint Check
Integrated Thermal Printer (Lot/Date, Bar Code and Graphics)
Dataflex or Similar Lot/Date Code Printer
Clear, Metalic or Color Label Sensor
End to end Transfer Plates
Infeed and outfeed Conveyor Extensions
Adjustable Tilt for Tapered Bottles
Feed Screw
Stainless Steel Raised Bed Sanitary Conveyor (Factory installed only)
Push and Press Attachment
3-panel, 4-panel or 5-panel Labeling Attachments
MACHINE LAYOUTS: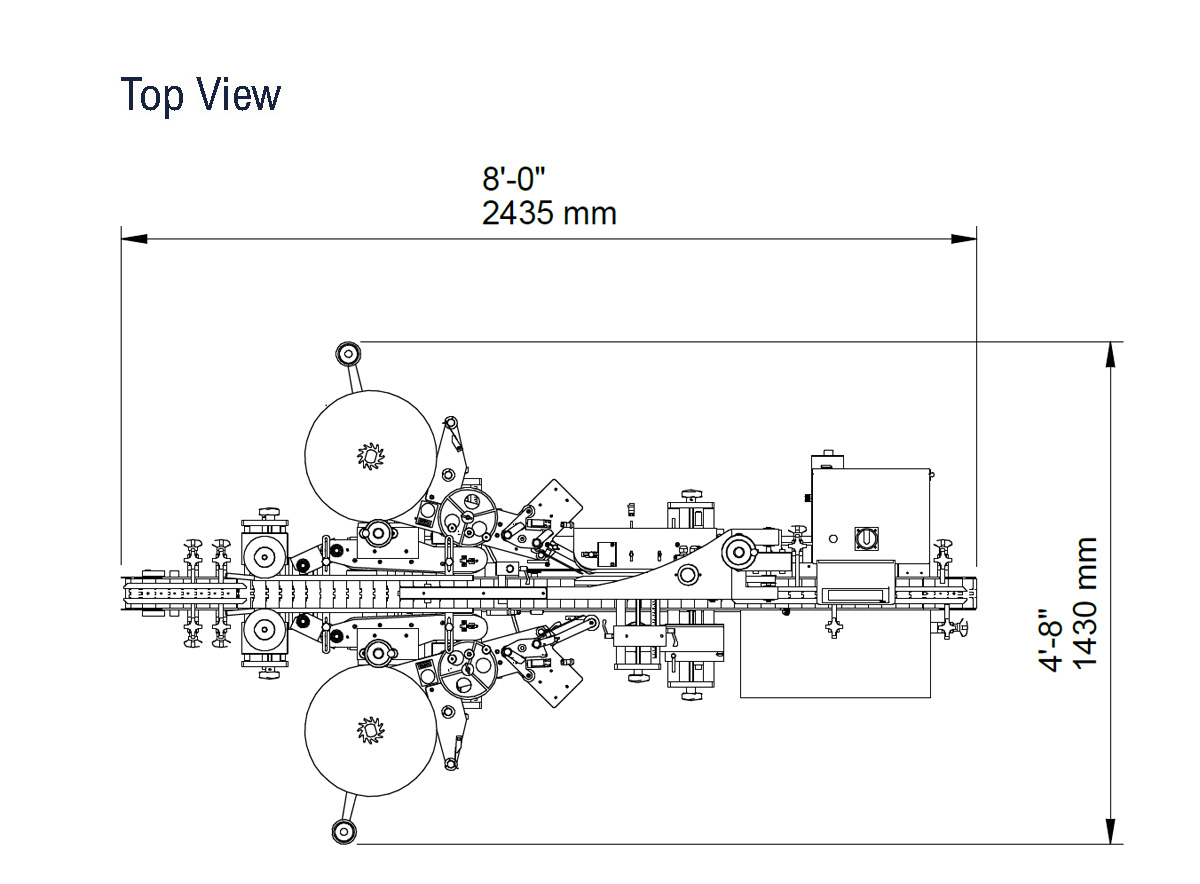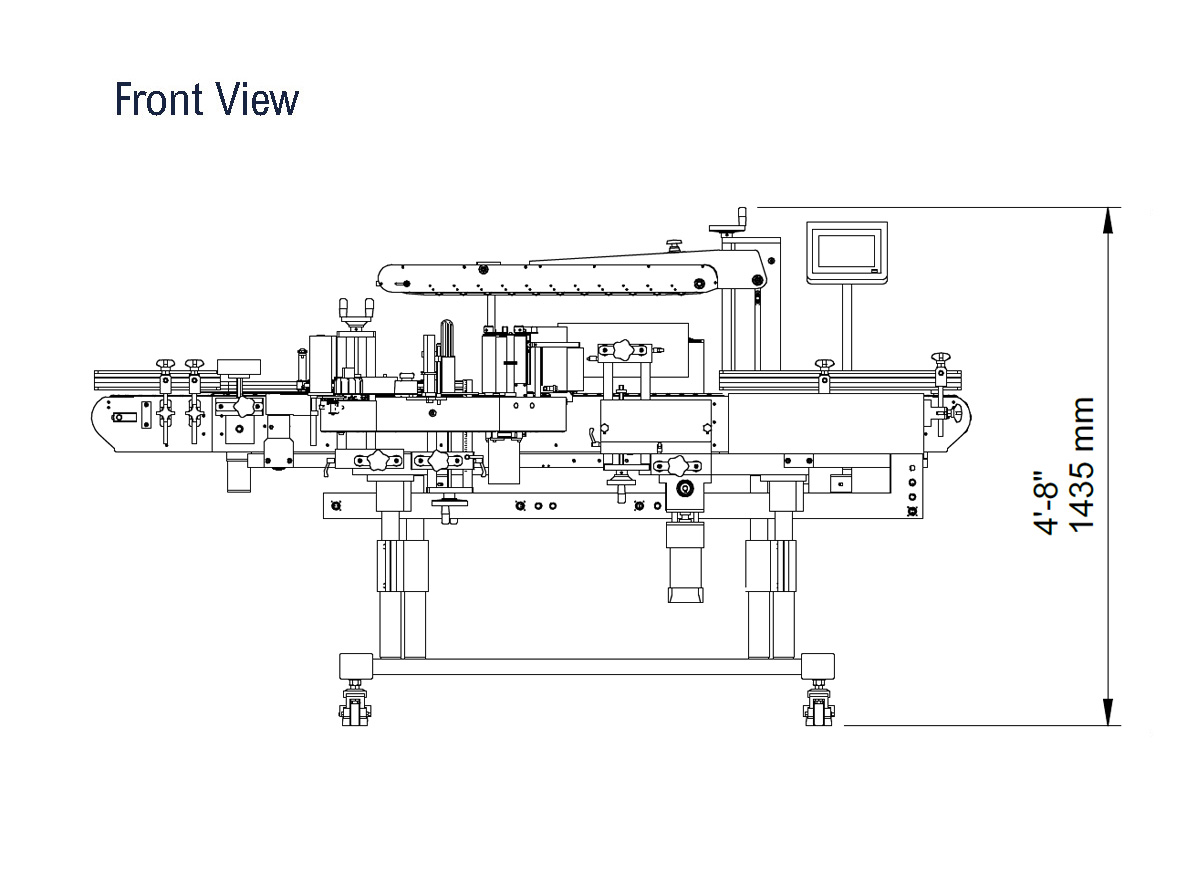 The dimensions shown are for standard machine. The conveyor can be extended: the length may var y based on selected options. This machine can run independently or be integrated into an automated packaging line. All CVC equipment is covered by a one-year parts warranty. Full Warranty details are included in our equipment proposals or can be found on our website.
---
All CVC labelers include our patented Self Set™ software which utilizes a high frequency encoder for extremely easy setup and wrinkle free labeling at the touch of a button.
---
Note: The actual rates may var y significantly depending on the following: products, product characteristics, required fill counts, quantity or volume, and bottle dimensions.